Workshop Date and Time: Thursday, May 26 from 6:30 PM – 7:30 PM CT
Workshop Location: (In-Person) Memphis Slim Collaboratory, 1130 College St., Memphis, TN 38106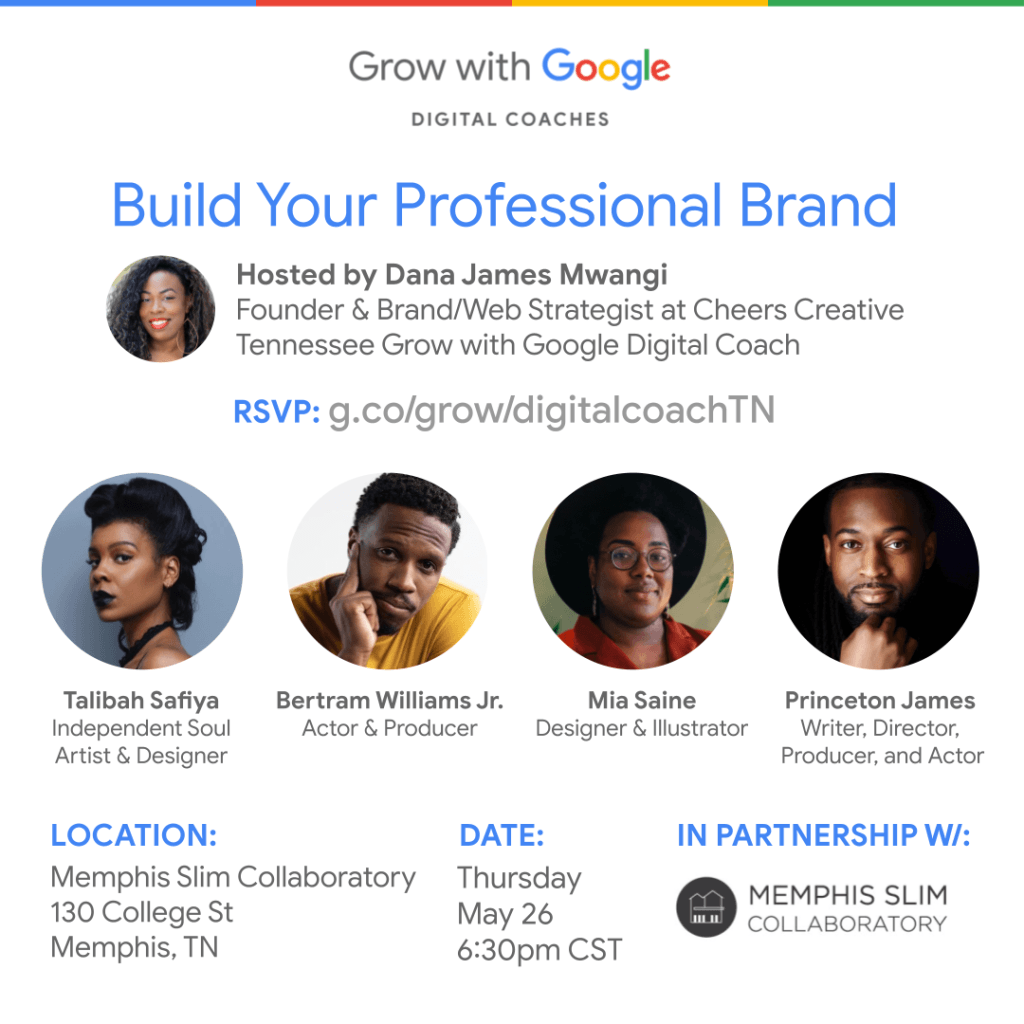 Having a strong professional brand and a well-thought-out career story can open many opportunities for you, especially when it comes to pursuing your next job. In this workshop, Grow with Google Digital Coach Dana James Mwangi will teach you how to position your career story in a compelling way, improve your online presence, and build a solid network. Plus, you'll learn how to answer the common interview question "tell me about yourself" to make a strong first impression in your interviews.
Immediately following this workshop, we will have a fireside chat + Q&A with these dynamic Memphis-based creative entrepreneurs:
Talibah Safiya, independent soul artist
Bertram Williams Jr., actor and producer
Princeton James, founder and CEO of Princeton James Productions
Mia Saine, illustrator and designer
Talibah, Bertram, Princeton, and Mia will share how they have built their personal brands and how they each have garnered opportunities to work within the arts and entertainment industry.
This workshop is brought to you in partnership with Memphis Slim Collaboratory and will take place in person.
Live event streaming and replays will not be available.